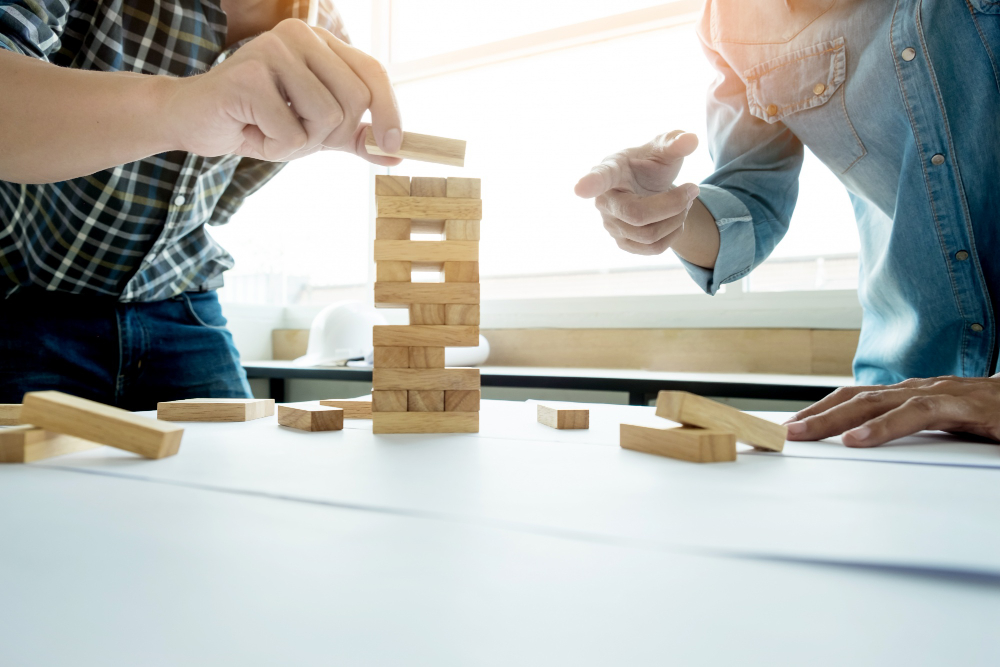 Finding a job has always been a challenging task, but it's made even harder these days by the current economy. With so many people looking for work, it's difficult to stand out from the crowd.
But there are ways to make your job search easier and increase your chances of landing a good job. One way that can be done is by skill development – you have to develop new skills or improve on existing skills that you may have. This process not only helps you find a job but also boosts your employability and gives you new opportunities in the workforce. So whether you're looking for a new career or just want to update your skills, learning about skill development is a great place to start!
7 NEW AGE JOB OPPORTUNITIES THAT YOU MUST PURSUE TO THRIVE IN 2023
Web3 Opportunities
Metaverse and NFT
EV
Space Research and Development
AI and Automation
Data Science
Machine Learning
The New Age sector is growing rapidly, and with that, there are many new-age job opportunities available. While it's important to research these opportunities thoroughly, don't forget that your career is a journey – don't be afraid to try something new!
Meet Rajesh –
Rajesh pursued Mechanical Engineering. After his graduation, he decided to directly join a job. He did not upgrade his skills.
He is in the automobile company with a package of 3 LPA. He is in the same company for 5 years now with no significant hike in his salary.
Rajesh also doesn't have any better job opportunities without upgrading his skills.
Meet Ganesh –
Ganesh pursued Mechanical Engineering. During and after his graduation, he decided to take some AI, Machine Learning, and Automation.
Now, Ganesh has significant job opportunities queued up to choose from. Also, his salary is 3 times the salary of Rajesh, as he has entered the new job market.
Now, as you understand the career path of Rajesh and Ganesh – AI, Machine Learning, and automation have more than 1,00,000 job opportunities available and Ganesh's skillset perfectly matches the new age job opportunities. So the chances of Ganesh getting jobs are higher.
Ganesh matches the current new age job opportunities while Rajesh lacks the needful skills. Hence, Rajesh ends up missing the opportunities.
If you imbibe the new age skills, Total employment is projected to grow from 153.5 million to 165.4 million from 2020 to 2030
WHAT IS SKILL DEVELOPMENT?
For seeking better career opportunities, the key is to develop your skills in a specific area so that you're better equipped to take on a specific job opportunity that comes your way.
While keeping up-to-date with changes in the industry can be challenging, it's essential for success. By doing so, you'll be better equipped to face any job challenges that come your way. With the right skills development strategy in place, you're on your way to a brighter future!
HOW SKILL DEVELOPMENT CAN HELP YOU FIND A JOB
Are you looking for a new job? Are you unsure of what skills you need to develop in order to find a job? Fear not, as skill development can help you on your way. In today's economy, having skills that are in demand is essential.
This means that skill development programs and classes are a great way to gain the skills you need, and even find a job.
By developing your abilities and learning new skills, you're becoming more employable. And the best part? You don't have to go it alone – find a program or class that is right for you and get started!
Once you start learning, you'll be on your way to finding the career you've always wanted.
HOW DOES SKILL DEVELOPMENT LEAD TO JOB OPPORTUNITIES?
Skill development doesn't have to be expensive or time-consuming. In fact, there are a variety of resources available free or cheap that can help you learn new skills and increase your chances of finding the right training for your needs. Utilizing online resources, such as Skillshare, Udemy, Coursera, Lynda, and Udacity, can help you find the right training for your needs and connect with like-minded people. Plus, by broadening your skillset, you'll open up many job opportunities in different industries. So whether you're looking to develop a new skill or just increase your current ones, skill development is the way to go.
EMPLOYERS VALUE SKILLS IN THE WORKFORCE
Skills are key in today's workforce. That's why it's important to develop them through professional development or education programs. Not all skills-building opportunities lead to career growth, but finding the right program or course is crucial. Make sure to research different skill-development options and find the right program or course for you.
There are many ways to develop skills, so it's up to you to find the best way to grow your skill set. Employers are always looking for employees who can help them be successful in their job. By developing your skills, you're on your way to a brighter future and more opportunities.
HOW CAN I FIND OUT MORE ABOUT SKILL DEVELOPMENT OPPORTUNITIES THAT ARE RELEVANT TO MY CAREER GOALS?
If you want to learn new skills relevant to your career goals, then you should check out Skill Bites – This website has a database of over 2,000 courses that cover a variety of different topics including computer programming, business administration, welding, and more.
Once you've found a course that you're interested in, all you need to do is register for it. Since this website makes it easy for you to locate and register for courses, you can be sure to find something that's perfect for you. Another great way to find out about skills in demand by companies is by looking at job listings on websites like CareerBuilder or SimplyHired. These sites list the most up-to-date skills in demand by companies across various industries, so you'll be able to find the perfect job no matter what your skill set may be.
WHAT ARE SOME OF THE MOST COMMON TYPES OF SKILL DEVELOPMENT PROGRAMS AVAILABLE TODAY?
When it comes to skill development, there are a variety of programs and courses available on the market today. Some of the more popular ones include apprenticeships and on-the-job training, self-paced learning courses, and MOOCs (Massive Open Online Courses). The great thing about these programs is that they offer different benefits for both the employee and the company. Apprenticeship and on-the-job training offer a long-term commitment from the company while self-paced learning courses allow you to learn at your own pace. MOOCs (Massive Open Online Courses) are becoming more popular because they're a great way to get access to diverse knowledge without having any prior experience or knowledge.

WHICH TYPE OF SKILLS SHOULD I FOCUS ON DEVELOPING IN ORDER TO ADVANCE MY CAREER?
Developing skills that are in high demand these days is a great way to advance your career. Here are five skills that are particularly in demand:
Problem-solving: Problem-solving skills are essential if you want to be successful in any career field. Whether it's figuring out a complex problem or coming up with creative solutions, being able to solve problems effectively is key to success.
Writing: Writing skills are also extremely important if you want to find a career that requires communication and documentation. Whether you're required to write reports or emails, or simply document your work, having good writing skills will help you come across as professional and competent.
Critical thinking: Being able to think critically is an important skill for many career fields. Whether you're in sales or engineering, being able to sift through information and make informed decisions is essential for success.
Communication: If you're hoping to work in a customer-facing role, strong communication skills are a must. Being able to understand and respond to people's needs in a clear and concise manner is crucial for success.
Technology skills: Keeping up with the latest trends and technologies is always important for career advancement. Whether you're looking to learn new coding languages or update your
ARE THERE ANY OTHER BENEFITS TO PURSUING SKILL DEVELOPMENT OPPORTUNITIES OUTSIDE OF WORK?
There are many benefits to pursuing skill development opportunities outside of work. Some of these include:
Developing new skills that are in high demand. With the current economy being so unpredictable, it's important to be prepared with skills that you can use in any situation.
Thinking creatively and solving problems beyond your current work context. Learning new things expands your thinking process, which can lead to better ideas and solutions in the future.
Filling any gaps in your education or work experience. If you're not currently working towards learning new things, then pursuing skill development will help you do just that!
CONCLUSION
Employers value skills in the workforce and are more likely to hire employees who have developed skills through skill development. As you can see, there are many benefits to investing in skill development! So what are you waiting for? Start investing in your skills today and see the benefits for yourself!
There are many different types of skill development that you can pursue, which can lead to many different job opportunities in the future. Whether you're looking to develop new skills in your current job, find new career paths, or just stay ahead of the curve, online resources and skill development institutes are available today that will help you achieve your goals.
Make sure to take advantage of these resources and start developing your skills today – as the new age job opportunities await you!